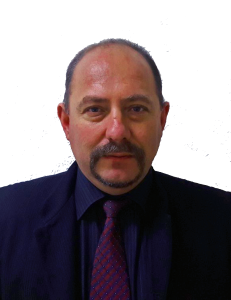 Head of Representative office in Portugal
Vyacheslav Oleynik
Head of Representative office in Portugal, (Lisbon)
Was born on May 30, 1969 in city Gorskoe Luhansk region in the family of a miner.
From 1986 to 1996, starting as a corrector became a chief editor of city, trade unions, and independent publications in city Pervomaysk of the Lugansk region. А member of the Union of Journalists of the USSR and Ukraine.
From 1996 to 1999 – Deputy Director for Economics, the deputy commercial director of the state holding company "Pervomayskugol."
From 1999 to 2009 – Commercial Director, Director, Executive Director, Senior manager of the company "Ukrainskoe delo", "Lugspetsuglepostavka", "Vostokenergo", "Promenergougol", "Conte Ukraine".
From 2009 to 2013 – an entrepreneur, sales representative of large foreign companies in Ukraine.
Since 2013 – the head of his own company OASISBERRY, LDA, Portugal.
Education
1993 – Kyiv School of managers. Department "Marketing and foreign economic activity of enterprises."
1996 – Kiev State University of Taras Shevchenko. Institute of Journalism.
1997 – Kiev International Institute of Market Relations. Department of "Finance and Credit. Development of investment projects. "
Nonparty.
Family status:
Married, one daughter.