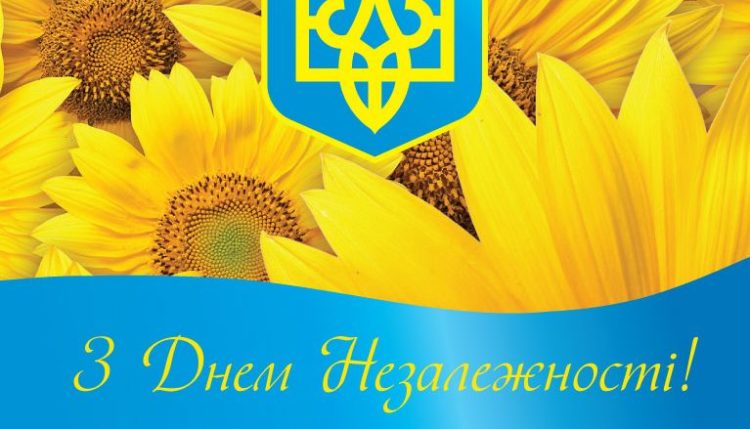 With the Day of the State Flag and the Independence Day of Ukraine!
Dear colleagues!
I sincerely congratulate you on the Day of the State Flag and the Independence Day of Ukraine!
Twenty-six years ago, the primordial dream of Ukrainians came true: to be the masters of their land. Of course, the years of independence have become a test for all of us – for maturity, for patience, for tolerance, and finally for common sense. However, there can be no doubt that the hard-working people of Ukraine are able to improve their lives in their own country. The state suffered by the generations of Ukrainians, for whom so many lives and blood have been given, the blood of our ancestors and contemporaries. So, be sure of the cloudless tomorrow of Ukraine. This day will definitely come, and the sooner, the more consciously we will work today for the benefit of the Motherland and will penetrate the feeling of patriotism. We have every reason to be sure of our strength and look at the future with optimism. During independence, we have proved that they are able to overcome difficulties and succeed. To do this, we need unity and solidarity, focusing joint efforts on a national affair.
Dear compatriots! I wish you health, happiness, success in all your affairs! Let the dream of a better life shield you into new good deeds in the name of our Ukraine and its future generations.
Glory to Ukraine!
Regards,
Chairman of the International Anti-Corruption Assembly
Vyacheslav Saenko