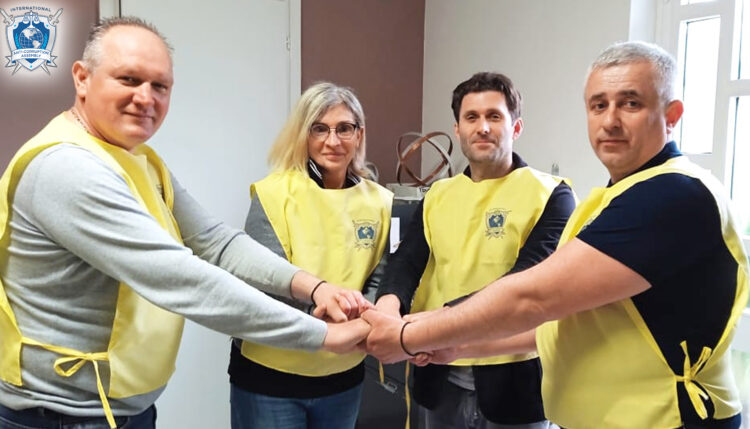 Another help is already on the way
On May 7, 2022, the delegation of the International Anti-Corruption Assembly (IACA), ending its working visit to Italy, visited one of its humanitarian aid depots in Italy, located at: via G. Pastore 31, 25082 Botticino (BS) – Province of Brescia (10 km from the center of Brescia). As mentioned earlier, these premises for humanitarian goods collected in Italy through the organization's Italian office for further shipment to Ukraine were provided to the IACA by Italian citizen Monica Greppi, who owns the Italian company Tre Esse Srl.
Members of the IACA delegation and the depots owner Monica Greppi personally took part in the design and loading of another humanitarian aid vehicle, which immediately left for Ukraine. Where it is awaited by refugees as well as internally displaced persons from the occupied territories and destroyed towns and villages.