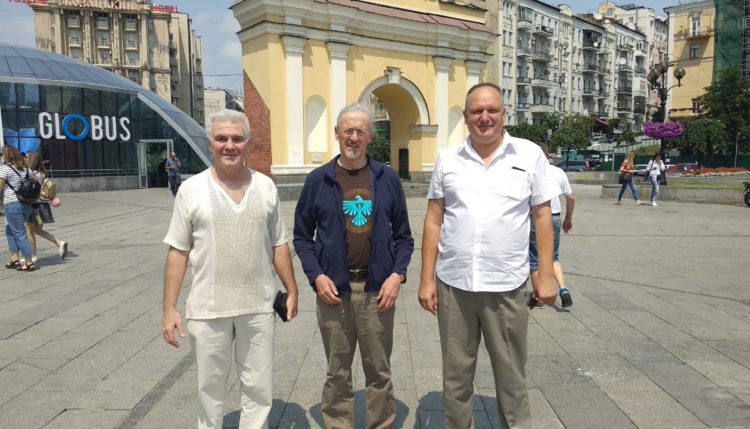 IACA executives meeting with Ken Phillips
June 16, 2018, a friendly meeting and discussion with Ken Phillips took place on the topic "Ethics in public service and in public organizations – the basis for the development of the state and society" as one of the developers of the Code of Ethics of the Municipality of Seattle.
As a result of the discussion, they came to the conclusion that one of the main causes of extended and multifaceted corruption in the post-Soviet space is leveling and distortion of ethical norms.
The ethical norms inherited by the Ukrainian society from the Soviet past are significantly different from the ethical norms with regard to the corruption components and actions inherent in modern European society.
Ken Phillips: Founder, Partner, Consultant Organization Futures (formerly NGO FUTURES Sárl), Boston, USA and Geneva, Switzerland (since 1996). He has 25 years of practical experience in management, development in the field of non-profit organizations as executive director Foster Parents PLAN (USA), vice president and development director "Save the Children", development director WWF International, development director of the International Federation of Societies "Red Cross" and "Red Crescent", Geneva, Switzerland (2004-2006), Chairman of InterAction, National President of AIESEC-US, New York, USA. About 20 years working in the field of consulting and training in strategic planning, development and fundraising for hundreds of non-profit organizations in the United States, Eastern and Western Europe and other regions.