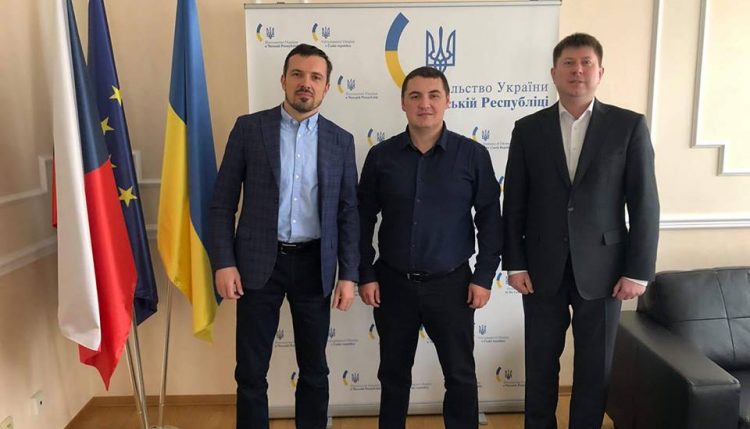 Official meeting in Prague
On 26 March 2019, representatives of the International Anti-Corruption Assembly (IACA) met with the First Secretary of the Embassy Vitaliy Babinskiy at the Embassy of Ukraine in Prague.
Chairman of the IACA Czech Representation Vadim Kovalchuk (left photo) presented the newly established IACA Representation in the Czech Republic and presented the structure and principles of the public organization.
Vitaliy Babinskiy noted that meetings with Ukrainian public organizations are traditional and are held regularly in order to "keep an eye on the pulse" and identify pressing issues that concern the public.
The meeting also focused on the methods of interaction between the Czech state authorities and public organizations.
As a result of the meeting, an agreement was reached on further cooperation to expand access and improve legal services at all necessary levels.