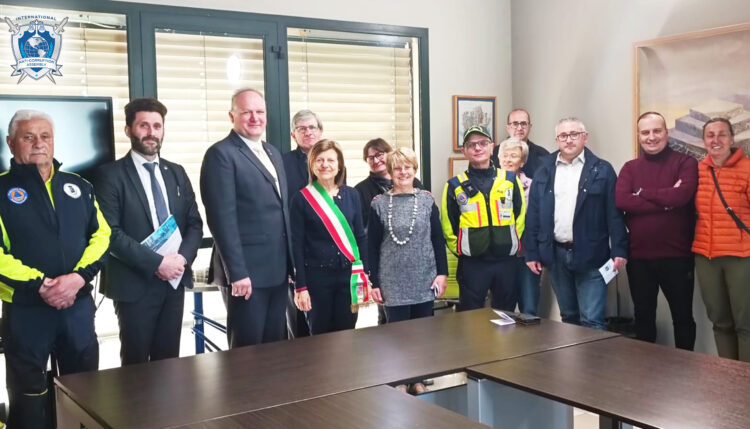 The award has found its Heroes
Today (April 18, 2023) IACA in the city of Corte Franca (Italy, province of Brescia, Lombardy).
As you know, Lombardy is the region that received the largest number of refugees from Ukraine in Italy, and Brescia is in the top five provinces.
Our delegation headed by the General Secretary of the Central Committee of the IACA Vyacheslav Sayenko and the Head of the IACA Representative Office in Italy Roman Romanskyy personally presented awards to the Italian community of the city of Corte Franca for repeated humanitarian assistance sent to the victims, displaced refugees, orphanages, people forced to leave the war zones , military hospitals and soldiers of the Armed Forces of Ukraine, as well as for constant support to those who had to leave the territory of Ukraine for European countries at this difficult time for Ukraine.
The ceremony of awarding the «Badge of Honor» – the Award «Gratitude to the World from the Ukrainian people for the Humanitarian component of the Victory» was held in the municipality of the city of Corte Franca (BS).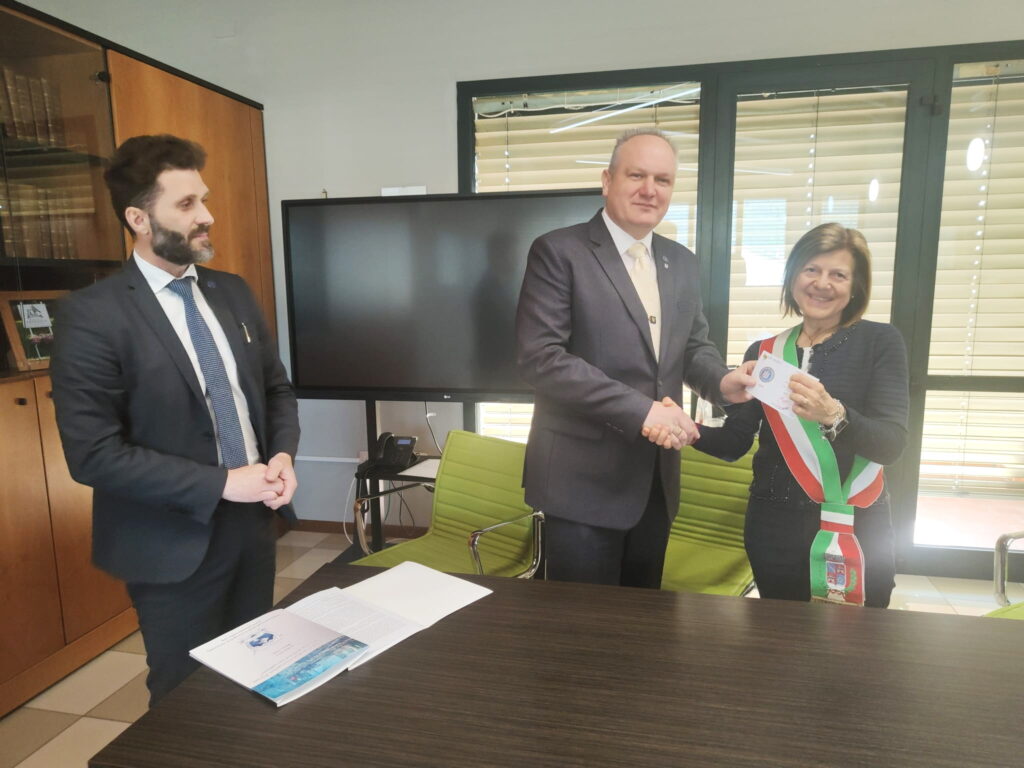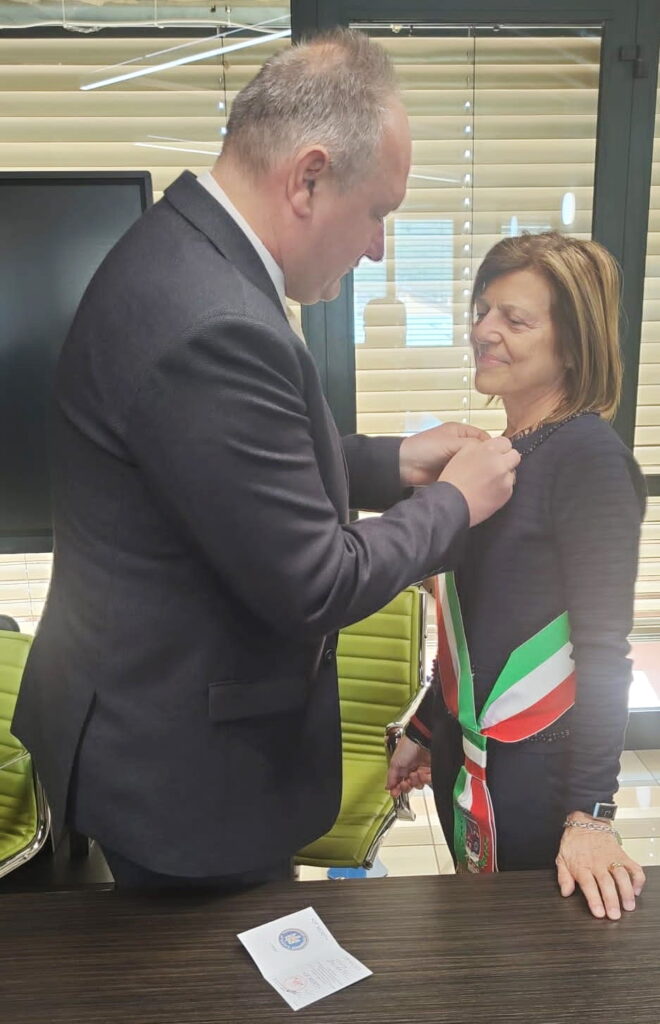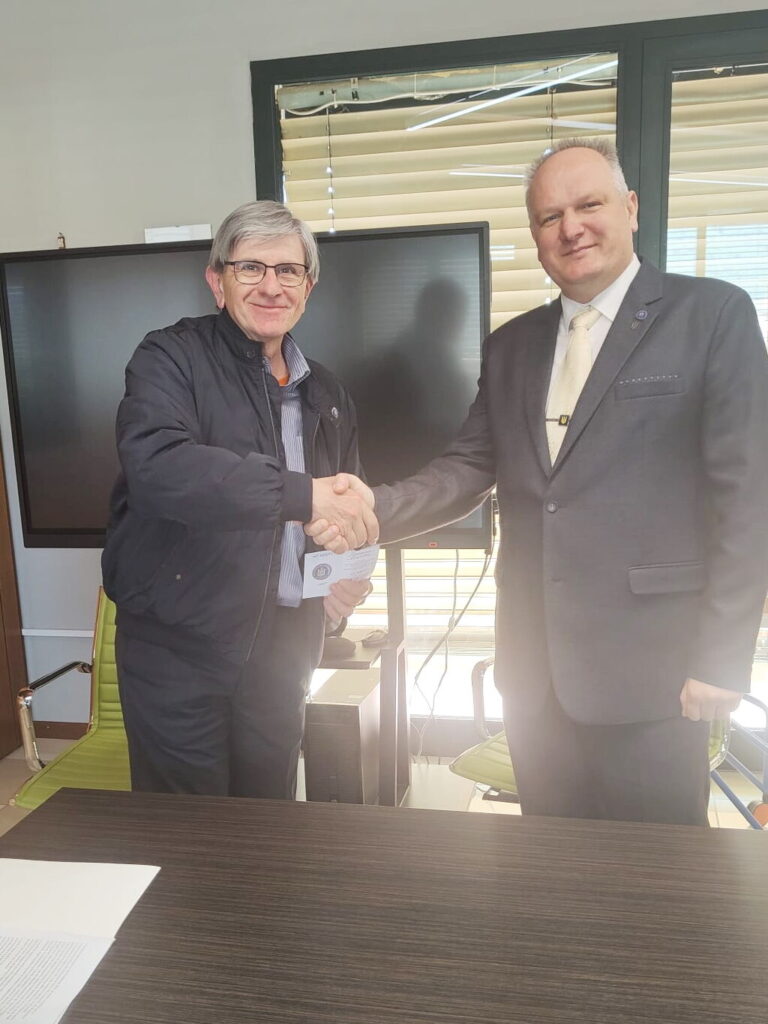 Mayor Anna Becchetti and her assistant Enrica Rubaga received the award.
Also principals of local organs were awarded:
Piera Pizzocaro – (Association "on April 25"),
Francesco Econimo – (The Alpine association),
Flavio Corsini – (Civil protection),
Eleonora Bracci – (Caritas),
Giuseppe Scolaro – (Breshiya's IPA, the International police association).
«Badge of Honor» – The award «Gratitude to the World from the Ukrainian people for the Humanitarian component of the Victory» was created at the initiative of NGO International Anti-Corruption Assembly with the support of the CO «International Charitable Help Corporation». This unique creation made of brass – the remains of the shell casings of weapons, which has been used for protection of our country for the last year, which were handed over to representatives of the International Anti-corruption Assembly. This a symbol of gratitude born in the hearts of soldiers, volunteers, mothers, wives, children, all who are acquainted with fight against planetary «Evil».
Everyone who the actions showed that he a part of a humanitarian component Victory, can receive this «Badge of Honor».
Our country expresses gratitude to all volunteers, the international community and private donors who came to the aid of Ukraine when it needed it most.