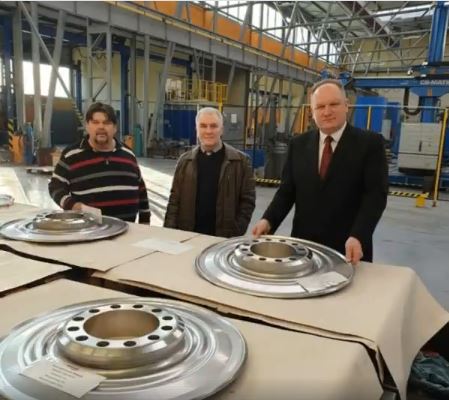 Working visit to the Czech Republic
During the working visit to the Czech Republic, the Assembly leadership was visited by several enterprises of the ZPA Group (http://www.zpa-group.cz), the city of Pechki.
The owner of the ZPA Group and a friend of the head of the IAA office in the Czech Republic, Bohumil Voyevoda, told and personally conducted a tour of two of his 9 plants.
Several hundreds of Ukrainians work at ZPA Group enterprises and the ZPA Group produces a wide range of products, and the special article is the MOA and MOA OC servomotors designed for operation in extreme conditions of nuclear power plants and in the containment area.
After a long talk, Pan Voevoda said that it would not be easy to develop the work of the IACA office in the Czech Republic, and he, knowing more than one year the decency of Vadim Kovalchuk (the head of the Czech office), will try to help the organization in every way.