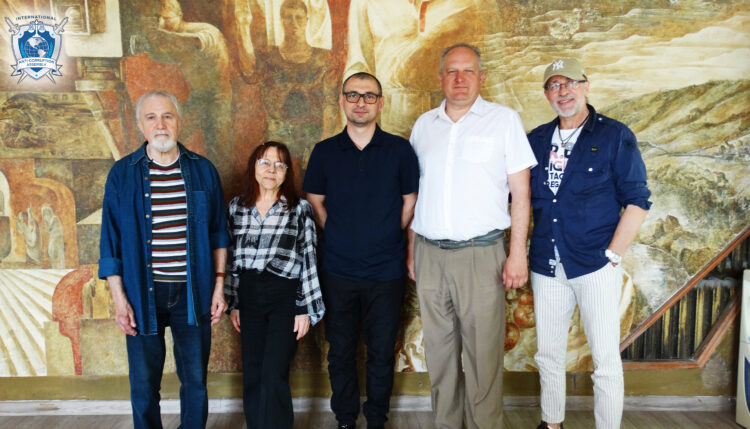 New Opportunities, New Projects
Today, May 25, 2023, representatives of the organizations IACA Secretary General of the Central Committee Vyacheslav Sayenko, FIPMA Natalya Ovsianyk and Irina Yaschembska, as well as the author of the idea and founder of industrial art platform HUMAN ROCK LIFE, producer, honorary president of Humangarden world Villand A. Terra visited Dovzhenko Film Studio.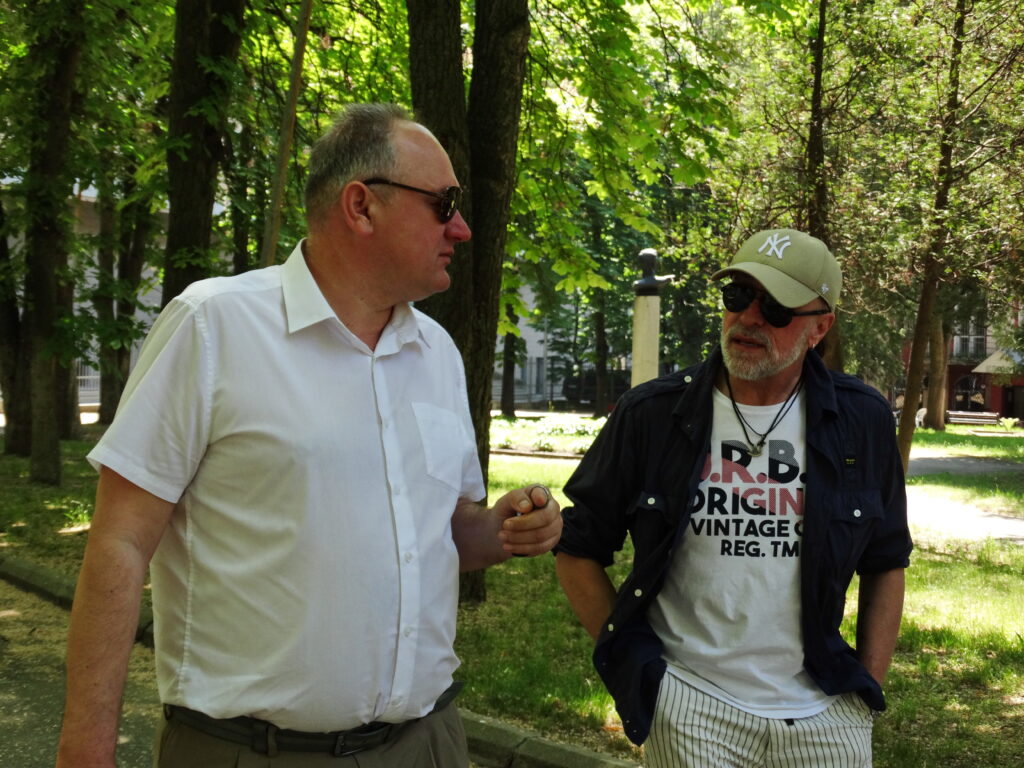 After a short «walk-tour» around the territory of the film studio, the guests were invited to a demonstration of a short film that will soon be shown on TV after some revision. The Ukrainian film producer and screenwriter Mikhail Abramovich Shayevich was present at the demonstration.
Mikhail Abramovich Shaevich is a Soviet and Ukrainian film director, screenwriter and literary editor, Honored Worker of Culture of Ukraine. Member of the National Union of Cinematographers of Ukraine. Cavalier of the Order "For Merits" of III degree (2016). He is the director of such films as: «Only the "old men" go to battle» (1973), «Born of the Revolution» (1974-1977, t/f, 10 s.), «Flying in dreams and reality» (1982), «New Adventures of a Yankee at Court King Arthur» (1988), «Notes of Mephistopheles» (1994), «A Country Romance» (2009)… Screenwriter – «Lord Andrey» (2007), as well as co-writer of the scripts «The Iron Hundred» (2004), «The Secret Diary of Simon Petlyura» (2018).
After watching the film, at a meeting with representatives of the Ukrainian Hollywood film industry, the deputy director and chief producer of the Dovzhenko Film Studio Sergey Gorbik and Mikhail Shayevich discussed future joint projects.