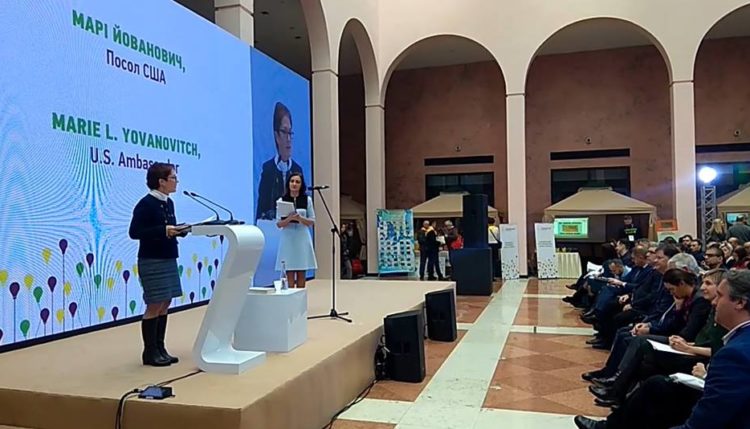 The International Anti-Corruption Assembly joined the Forum of Organizational Development of Civil Society
The heads of the separate subdivisions of the Kiev, Poltava and Odesa Oblasts joined in the II Forum of Organizational Development of Civil Society, which took place on November 16 at the NSC Olimpiyskiy.
The main topics of the forum were abilities that should be strengthened by public and charitable organizations so that freedom from a distant philosophical concept became the daily routine of every Ukrainian.
Representatives of the IAA took part in four main sections of the forum:
independence (financial stability, parity with the authorities)
public "mandate of trust" (practice of declared values, actual leadership of changes);
attraction of citizens and communities; civic education
sectoral and intersectoral cooperation (partnerships and coalitions, business engagement).
During the forum, a number of meetings were held with partners and international donors. As a result, a number of working meetings were planned on planning further joint work and signing memorandums.
In addition, the Chairman of the IAA, Sayenko Vyacheslav held a working meeting with the head of the presidential administration, where he raised the painful issues of relations between public organizations and local authorities in the regions.
As a result of the meeting, the representative of the AP was invited to hold another sessional meeting, where a unified algorithm of work would be established between the PA and local authorities.