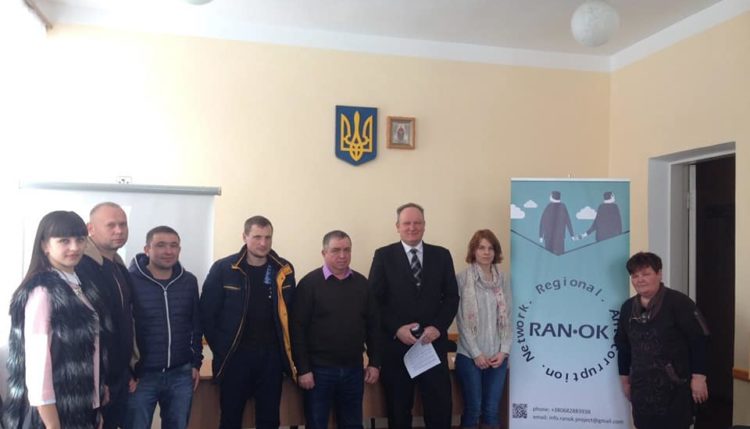 The start of the "Regional Anti-corruption Network" project in Odesa region.
"Regional Anti-corruption Network" is aimed at preventing and combating corruption.
The objective of the project is organizing of a joint training for local government agencies, business representatives and public activists how to identify and prevent corruption. And further approbation of received tools in their own regions, exchange of experience between regions and spreading of best practices thruoghout Ukraine.
Project Goals:
Formating of an anti-corruption network in Ukraine.
Popularization of bets practices in the field of investigating corruption, identifying conflicts of inerest, controlling purchases anf preventing corruption at the local and national level both.
Involvement of citizens in the process of controlling local authorities at the local and ntional level.
Project Objectives:
1. Preparation of working material on the topics:
1.1. Anti-corruption reform: content, tools for citizens` control and influence on implementation of reforms locally.
1.2. Use of OSINT methodology to collect and analyz data.
1.3. Use of public data to identify conflicts of interest.
1.4. Rejection of corruption at the local community level.
2. Provide training for activists on the topic of identifying and preventing corruption at least from 5 selected regions.
3. Develop a system of mentoring between communities to exchange knowledge and expand the anti-corruption network.
The signing of the memorandum on accession of a territorial community to the project was held at:
Odessa region, Kuchurhan, Pavla Kopluna St., 109/5
on March 20, 2018