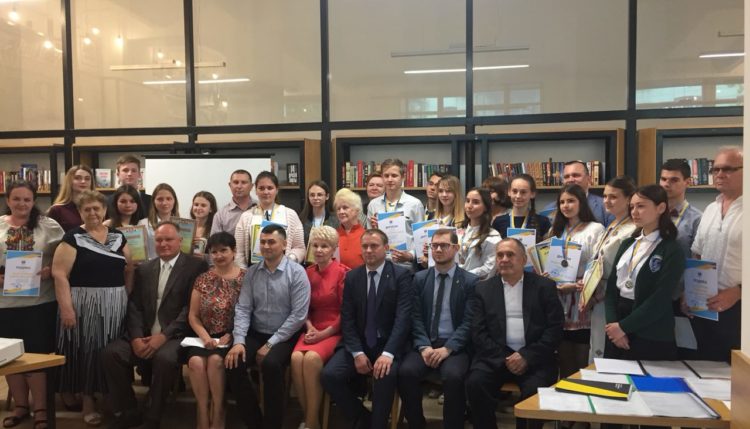 The youth against corruption in Ukraine
The ceremony of awarding the students-winners of the annual city competition for scientific researches on the topic: "Prevetion of corruption thruogh eyes of youth" was held on May 17. The ceremony was held in Mykhailo Hrushevskyi Odesa Regional Universal Scientific Library.
The ceremony was attended by: the Chairman of "International Anti-corruption Assembly" – Vyacheslav Sayenko; the Deputy Head of Odesa City Methodical Center for Educational Initiatives – Tetiana Diadyk, the Chairman of Odesa regional division of International Congress for protecting  human`s rights and freedoms "Myr" – Rafael Dvoienkin; the Chairman of the Board of Odesa City NGO "Public Council of Teachers and Scientists of Odesa" – Serhii Peniaiev, the Head of Odesa Territorial Administration of NABU – Volodymyr Deulin, the chief specialist of Odesa Territorial Adminisrtation of NABU – Rostyslav Drobozhur, teachers of History and Science of Law of the city; winners of the competition.
"International Anti-corruption Assembly" either awarded winners, either thanked teachers, who helped them to win.
We are always pleasered to cooperate withh an active youth, who wants to change someting in their own country. To our mind, the more active people join to us, the faster we deprive our country of corruption.