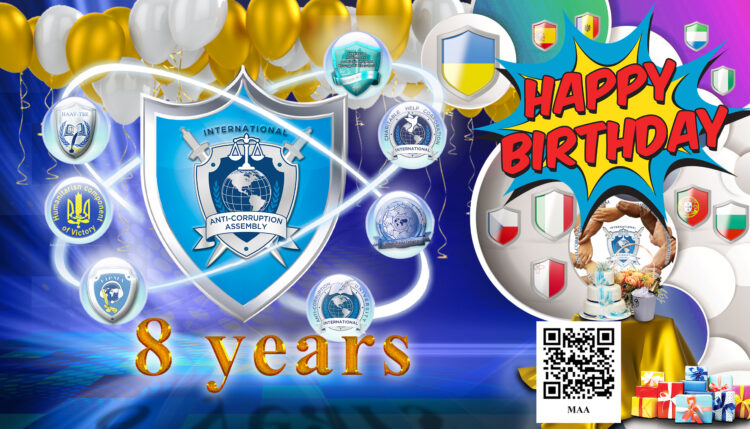 Happy Birthday, IACA!
We would like to congratulate the entire staff of the International Anti-Corruption Assembly on the day the organization was founded.
A lot of work has been done to achieve all that we have now. We sincerely wish you development, prosperity, stability, financial well-being, confident movement forward, significant professional achievements and well-coordinated teamwork so that all goals and objectives are met on time. Let there be no obstacles on your way, let everything go easily and simply. Happy holiday!
This year's celebration of the organization's birthday was not traditional. In connection with a working visit to the Zakarpattia region, it was decided to hold the event at the Humanitarian Aid Center of the IACA Department in Khust (Zakarpattia region), headed by the Deputy Head of the IACA Department in this region, Bogdan Alechko, where the IACA meeting was held on the eve of the holiday.
The city of Khust is an extremely cozy and refined, beautiful place located in the Carpathian valley, washed by the rivers Tisa, Rika and Khustets. The central part of the city is magnificent, shrouded in Castle Hill, architectural buildings and the beauty of the Carpathians. The spirit of history hovers here, and people are always friendly.
After the general meeting on September 23, most of the organization's members had to return to their regions due to their professional employment. However, some decided to stay for one more day to walk around the city, visit some sights and feel the unusual atmosphere of Zakarpattia.