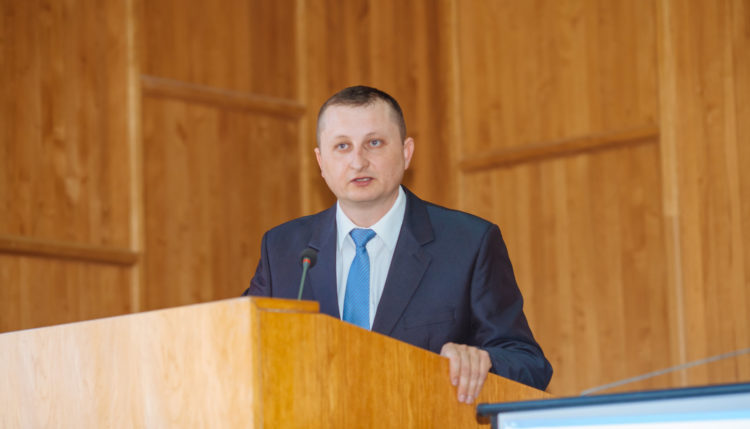 Transcarpathia joined the International Anti-Corruption Assembly team
On April 18 an extended meeting of the International Anti-corruption Assembly was held in the conference hall of Uzhhorod City Council. There was the Organization's presenatation and the speach of guest speakers from the central administration of the IACA and representatives of the region governance during the meeting.
The IACA chairman, Vyacheslav Sayenko's speach refered to the plans of the Organization's activity in the region and readiness for expanding. Also he presented a number of social projects which are being operated by the Organization`s team.
During the meeting, the head and the deputy of the IACA separated subdivision  in Zakarpattia region were represented. The Head of the IACA separated subdivision in Zakarpattia region is Roman Roman, and the Deputy is Bohdan Alechko and Nataliya Dubchak.
At the end of the meeting the opening of the first region agency of the IACA in Zakarpattia region (in Khust).